Make a Deposit For Canadian Roulette with UseMyFunds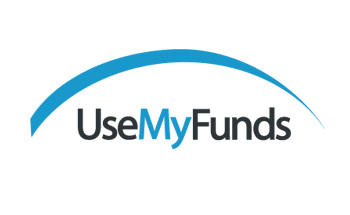 If you haven't heard about UseMyFunds to make a fast deposit into a Canadian roulette site, this is exactly where you need to be. This easy payment method is one of the fastest growing ways for Canadians to add cash into their roulette bankroll. Even if you already have a preferred payment gateway to gamble with, it cannot hurt to have an alternative option, right? Stay tuned, we're going to tell you everything you need to know about UseMyFunds for roulette sites in Canada.
Instant transactions in CA dollars
Free deposits, no strings attached
24/7 customer support
Top of the line security protocols
TOP PAYPAL SITES FOR CANADIAN PLAYERS
1
Casino
Rating
Bonus
Payout %
Visit Site

98.75%
Read Review
Who Is UseMyFunds
Once known as UseMyBank, this innovative payment solution underwent a massive re-vamp. This was not due to any legal troubles, but rather their renowned parent company UseMyServices was looking to bring modernization into UseMyFunds. You may still see UseMyBank on roulette sites; rest assured, making a deposit is still just as safe even when this information has not yet been updated.
Forget About Financial Information Floating Around in Cyberspace
Now, we're not putting down other payment methods. In fact, all of them have their pros and cons. However, knowing that you have options when it comes to adding real cash into your roulette account can be comforting.
That said, with UseMyFunds roulette deposits you will not have to stress about whether or not your sensitive data is safe. Casinos and deposit methods alike do go through great lengths to protect your privacy, but for some people the thought of giving credit card information or banking details directly to a website is not pleasant. If this is how you're feeling, UseMyFunds could be a better option.
This easy Canadian online roulette deposit method allows you to transfer money directly from your bank account to the operator without giving the site your financial details. UseMyFunds acts as a bridge between the two sites. Essentially encrypting all the data so the casino only sees your name, email and the amount you wish to transfer. UseMyFunds itself will also never see any bank account numbers; therefore, this information remains under "lock and key".
Make a Deposit in Just Minutes
As soon as you're ready to make a CA deposit with UseMyFunds, you will need to have chosen a good online roulette site. If you have not already done so, be sure to browse our selection of legal CA roulette sites that accept UseMyFunds. Upon entering the site you will need to sign up for a free account. We recommend playing a few of the demo games before you make a real cash deposit. If you're satisfied, and we're pretty sure you will be, you can go to the cashier and click on "UseMyFunds". This will take you to a screen which will require you to sign up for an account. This takes just a few seconds. You will not have to give any sensitive info; just your email and a password. From there you can select your Canadian bank from the options and then log into the backend of the online banking. Follow through with the transfer and confirm. Once this is complete, you will be redirected to the casino where your CA dollars will be waiting. Now the betting can begin.
What You Should Know Before You Add CA Dollars to Your Bankroll
Before you take advantage of these Canuck friendly roulette deposit options, you'll want to understand a few things. A UseMyFunds roulette deposit will require you to have a bank account at the institutions which have partnered with the company. Moreover, you will need to be able to access online banking. Without these, UseMyFunds will not be accessible.
With a credit card, you can spin the roulette wheel using money that you don't exactly have at that very moment. Whereas, UseMyFunds requires you to have the money in your account; without it you won't be able to make a transfer.
If you're wondering about the fees associated with UseMyFunds Canada, you'll be happy to know that gambling deposits are free for you. Certain Canadian roulette casinos will allow withdrawals using this payment method. However, it's not available on all sites most likely because this option is fairly new. In any case, a withdrawal will come with a small surcharge. Don't forget to confirm with your bank as to whether or not you will incur a fee for the deposit or withdrawal.
We've Found the Best Canadian UseMyFund Roulette Sites
Whether you're after a traditional online roulette, virtual live roulette or an innovative variation on the internet, you will be able to find one of these casinos on this site. Our recommendations are legal for Canadian players and have passed our rigorous testing. Once you've signed up for your free account and played a few demo games, you will be able to make a deposit for roulette with UseMyFunds. Canadian roulette games are just a few clicks away. Good luck!
UseMyFunds FAQ
UseMyFunds is a member of the Toronto UseMyServices Inc. As a payment processor they have developed a fast, streamlined money transfer system. UseMyFunds is a virtual online payment "go between" that allows you to transfer money from your bank directly to your online casino or poker site.
Just link your UseMyFunds' account with your bank account and choose it as your deposit option. Then make online payments or transfers. After creating an account and providing your private, personal information you simply link your account to your funding account - such as your savings account. Deposits, payment and transfers happen almost instantly.
Absolutely! We have identified some of the best online casinos that do accept UseMyFunds right here for you. Online casinos accept this fast method of eWallet because it is so fast, easy and affordable. In addition it is very safe and secure, this makes gamblers and casino operators very happy.
UseMyFunds is one of the safest eWallet providers available. It is super safe because of the encryption technology and SSL certification that is utilized to protect all parties involved on the internet. Because your private banking information is never shared with casino there is little to no chance of identity theft or fraud.
Your money will be quickly transferred from your personal bank account to UseMyFunds and directly to your online casino account in close to no time at all. It happens as quickly as making a purchase online at your favourite online merchant. UseMyFunds method of deposit is fast and almost immediately.
It is very similar to Ukash and PayPal with regards to the super transaction speed. The only other form of online deposits methods that is equal with ease of use is one of the major credit cards. It is a great method of deposit but withdrawing your winnings with UseMyFunds is somewhat limited. It is actually more affordable than any other eWallet or major credit cards.
Our recommended online roulette sites never charge you a fee for using UseMyFunds as a method of deposit. There is no cost to open a UseMyFunds account or for using it to deposit money into your online casino account. It is important to check with your bank as some banks charge a small fee.
Related Pages