Canada's Top Credit Card Roulette Sites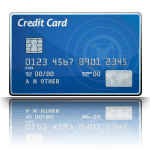 When looking for banking options to start playing real money online roulette, credit card deposits are among the most popular. Canadian roulette players will, by and large, already have at least one credit card in their wallet, so if you can find one of the many great roulette casinos accepting credit card deposits things will potentially be that much simpler.
One of the best things about real cash roulette sites accepting credit cards is that you don't need to set up a new account with a third party, as with some other deposit methods. This can help remove some of the stress associated with entering your personal details over and over again on new sites.
TOP CREDIT CARD SITES FOR CANADIAN PLAYERS
1
Casino
Rating
Bonus
Payout %
Visit Site

98.75%
Read Review
How credit card deposits work
For online roulette, credit card payments are by and large the same as with any other online transaction, like buying tickets for a hockey game over the internet or making a purchase from the Canadian Amazon site. Roulette casinos accepting credit cards will include it as a clickable option on their cashier or banking page, however there may be some extra security measures, which are put in place with your safety at heart.
Due to instances of people cloning cards and using them on occasion to make deposits for great casino games like roulette, credit card deposits on Canadian sites will often be followed by a request for you to prove you are the person you say you are. Requirements range from providing further personal identification (like a scan of your passport) to sending over a scan of the front and back of the credit card you have used for the deposit.
Benefits of credit card deposits
Convenience: Unlike with some other deposit methods, you probably already have a credit card and don't need to read up on how to use it to make payments.
Wide acceptance: Roulette sites accepting credit card deposits are commonplace, so you rarely have to worry about one site accepting the payment method and another one not doing so.
Extra security measures: The rise of credit card fraud can actually be beneficial for you, as roulette sites offer extra security measures with your safety at heart.
Credit cards versus other deposit methods
Deposit methods such as e-wallets are preferred by some Canadian online roulette players, as it means you don't have to provide too much of your personal information to a casino. However, as long as you are playing with a good, trusted online casino there should be no need for you to worry about sending over some personal details.
Unfortunately not all roulette casinos accepting credit card deposits are created equal, and it can help to do your research about a site before depositing real cash. We know research can be time-consuming, though, so we have done a lot of the work for you to make your transition to real money roulette play as easy and straightforward as it possibly can be.
We found the best sites
Our team of reviewers consists of players who were once beginners, but have developed plenty of experience playing online roulette. Credit card deposits have been available to them for years, and they have always been vigilant in identifying which sites can be trusted and which are great to play on.
All the roulette sites accepting credit cards, which are featured at Roulette.ca, are rated based on important factors such as safety and security, variety of deposit methods and more. And of course, when it comes to finding the best roulette sites for real money players in Canada, great games and software will always play a huge part too.
FAQ About Credit Cards
Credit cards are a global favourite when it comes to anything involving ecommerce, and online casino action is not immune to the love of credit cards. Whether you are using a Visa, MasterCard, or even American Express, nothing speaks louder than a credit card.
Online casinos do accept credit card deposits for online casino play. In fact, there is no need to mess around with a third party system in order to make a quick and easy deposit. Most online casinos accept the top tier credit cards, and warmly welcome deposits as well as withdrawals.
The most widely accepted credit cards are the global favourites, Visa and MasterCard. However, there are some online casinos that will also cater to AMEX, Discover, and even Diners Club, although they are not as common.
Which ones are recommended actually depends more upon player preference in the end. It is important to realize that online casinos are very much like all other online merchants or organizations that accept payment - they like what is the most widely accepted. Both Visa and MasterCard work very well with online casinos.
Payments and withdrawals are almost immediate when using credit cards. It is important to note that not all countries allow for withdrawals whilst using credit cards. One way to ensure that you are in the clear is to check with your carrier prior to attempting to withdraw. Credit cards at an online institution work like when making a purchase online at your favourite clothing store. The big difference is that you do not have to wait to get your goodies delivered - it is almost immediately.
When using your credit card with a reputable online casino such as the ones we have recommended here, you can relax in knowing that your information is secure. Thanks to advanced encryption security and the strict regulations that our casinos adhere to, as long as you password protect your accounts and use password protected Internet, you should be good to go. Also keep in mind that credit cards have built in fraud protection to keep all parties safe.
Debit cards are handled just as credit cards. The key difference is one is built upon credit limit established by you and the credit card company, the other one is based upon actual funds. Many casinos actually prefer that clients use debit, but that doesn't mean they won't accept your credit card. In many ways, it is actually your preference.
Related Pages